Post by legionnaire on Dec 12, 2006 0:01:56 GMT -5
December 9, 2006 Saturday, Kagtingan Monument, Filipino Town, LA

65th Anniversary of the attack on the Philippine and start of WWII for the US.
John Kanaster - Color Guard officer from Fort Mac Museum.
L to R- Bugler
Teddy Ortega
, Iraq war vet
Cisco Lasey
honor guard,
Roy Tanaka
- flag bearer,
Sgt. Joe Lopez
with 200th Coast Artillery Regt. flag bearer, me ;D,
Joseph Rocamora
- honor guard
Teddy
played all the bugle tunes, like Taps revelle and assembly completely.
photo courtesy of
Dionesio Grava
Wool shirt was the order of the Day!
Honoree
Dionesio Grava
of Weekend Balita received his plaque of appreciation from
Dr. Jenny Batongmalque
L to R -
Lou Lopez
"Civilian contractor" Head organizer of the Fort Mac Arthur Living History events. And Lady is "Commander" photo courtesy of
Dionesio Grava.
After this ceremonies all the color guard menbers were invited to speak and introduced ourselves and say something about our backgrounds to the guests and veterans.
Vets, Color Guard menbers and
Philippine deputy consul Mary Jo A Bernardo Aragon
and
Dr. Jenny Batongmalaque
Sgt. Joe Lopez,
Native American representing the New Mexico 200th Coast Artillery Battalion.
A relative of his served in Bataan and the death march. With him is Filipino Vet
Baclig
.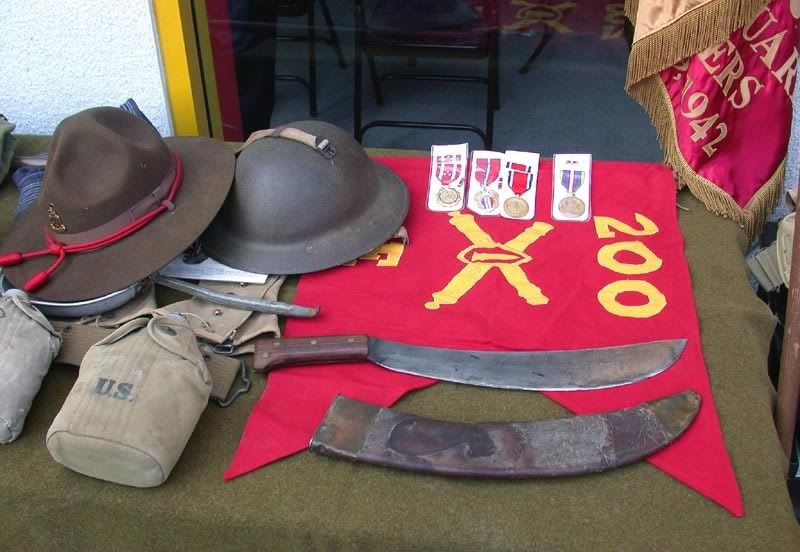 Joe Lopez's
display exhibit. His collection of Philippine medals and bolo! On the left is his DI pin of the 200th New Mexico Coast Artillery.
Right Panel display
"first to fire"
New Mexico 200th Coast Artillery
and my
26th Cavalry "Last Cavalry charge in US Military History"
visual presentation.
left panel display
Philippine commonwealth Army visual presentation. Philippine Gen Staff and Philippine Division and First Infantry division patches. B&W photo of PGS HQ at Fort McKinley and maps of Bataan
Complete display with life size action figure made in the Philippines! ;D
Sunday, December 10, 2006 Fort MacArthur, San Pedro, Ca
Pearl Harbor memorial
155 mm gun also used in Bataan at Fort MacArthur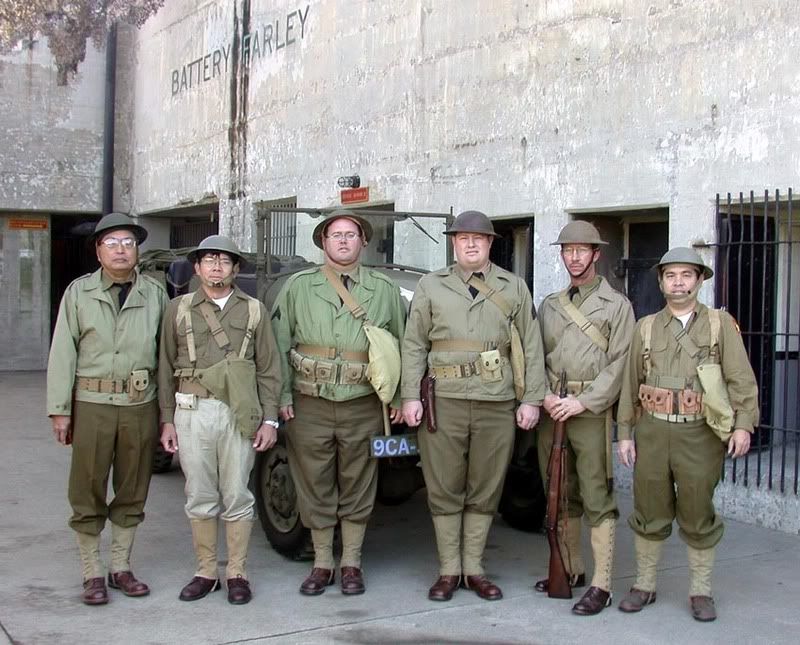 3rd Coast Artillery unit
, Battery Farley, Fort MacArthur
L to R -
Roy Tanaka, Teddy Ortega, John Kanaster
and me I forgot the names of the other two.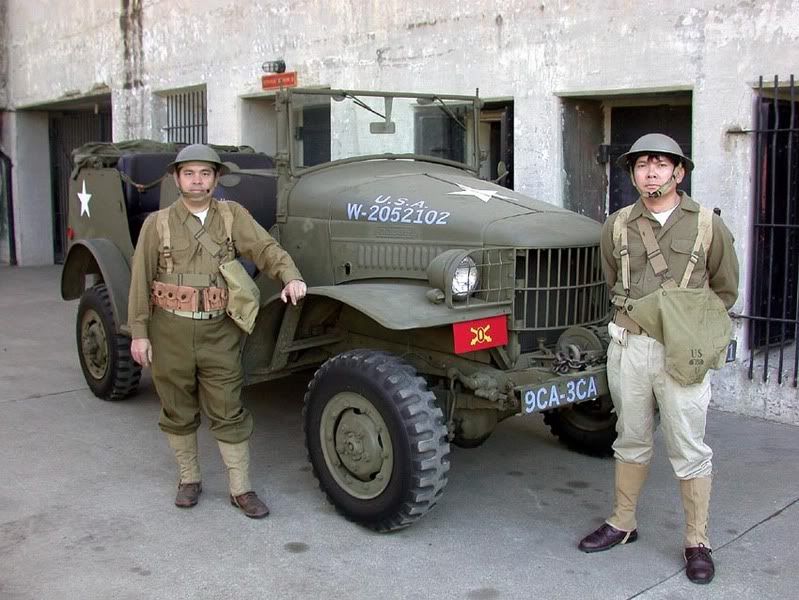 Early war Dodge Command car used in Bataan by US forces.
the slow march
last two photos courtesy of
Dionesio Grava
more pictures to come. Thank you for viewing! ;D
Philip