Post by labrador on Dec 19, 2010 22:18:28 GMT -5
Yesterday, a bunch of us trooped back to the Concrete Aggregates site at Angono. The weather was hot and humid, contrasting sharply with the christmas weather we've been having as of late. This didn't dampen our spirits as it was a chance to welcome back our good friend Toyman, back from Baltimore sporting a mountain division overcoat and climbing shades, while his son krautklrz was decked out in a very british woolen battledress and complete british gear. We were also very excited to finally have a look at Jim's new monster MG42.
The engagements for the day were not mission based as we were only able to come up with 2 teams of 6 but the games were great! We played around 7 short sharp engagements encumbered by the muggy air but the factory shed game area made for great game play. All the games were based on placing teams on opposite sides of the warehouse and attempts to rush through the opposing team to the other side. Engagement ranges were quite long except at the maze like platform in the middle of the "factory". there was ample room on either side of the structure to attempt flanking through either grassland with hedge cover or post to post rushes along the other side of the structure.
I had my personal best ever airsoft game where my usually careless mad rush to valhalla was finally rewarded with 4 quick kills. In one game, i was so transfixed by mc shine's garand rounds gracefully arcing through the air towards me that i just sat there and stared til i got hit. man, that garand in accurate.
Well, enough of that, here are the pics:
Mon came in his very effective paramarine uniform.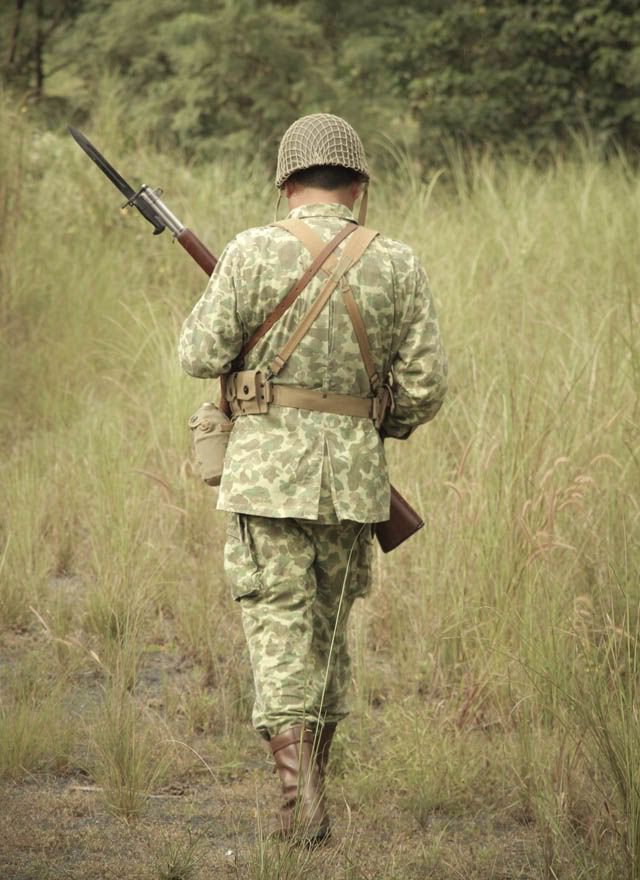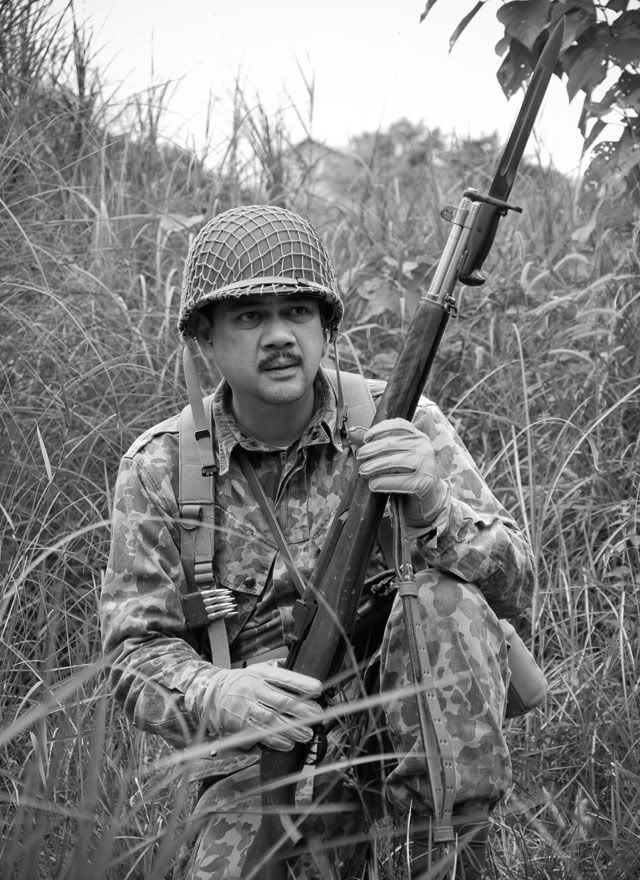 Garand grave marker: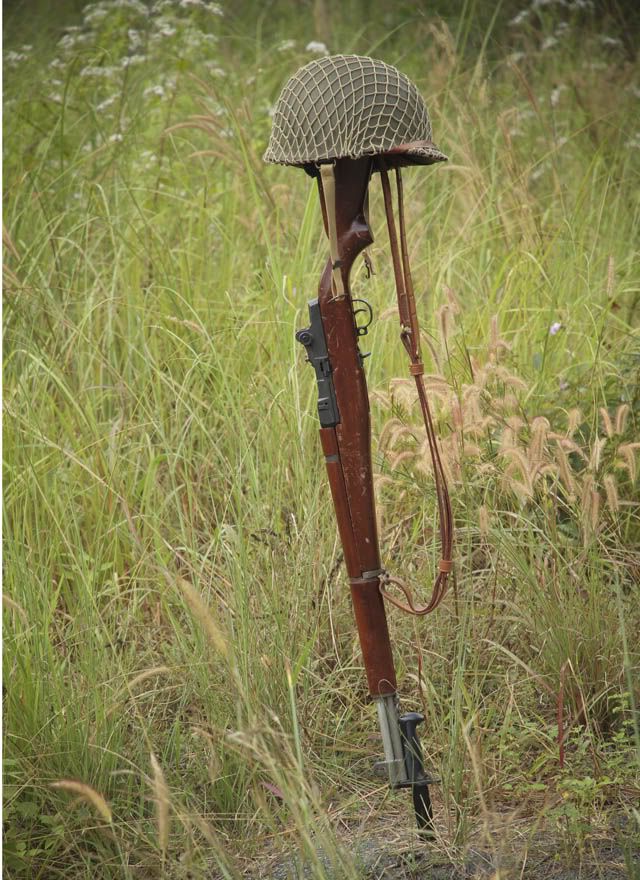 Welcome back toyman!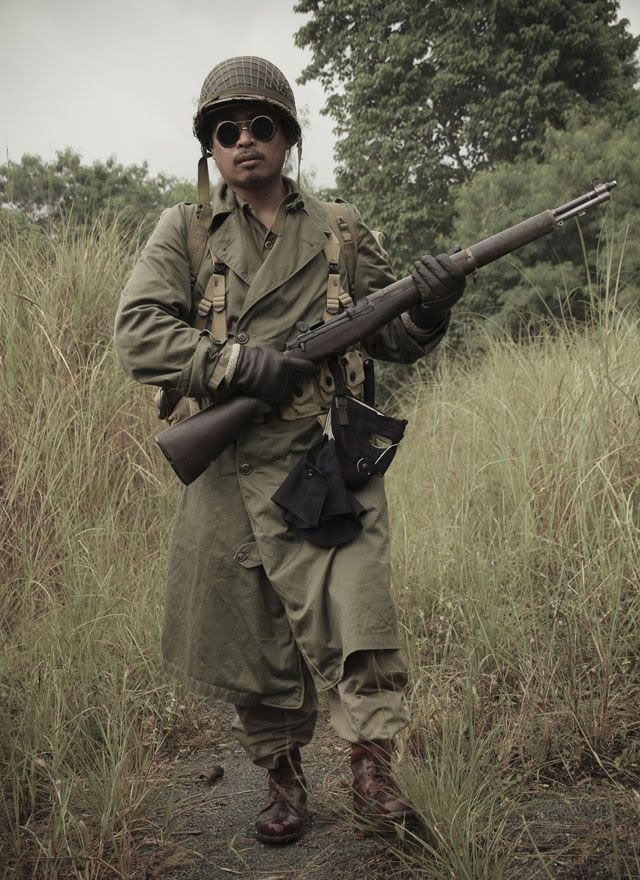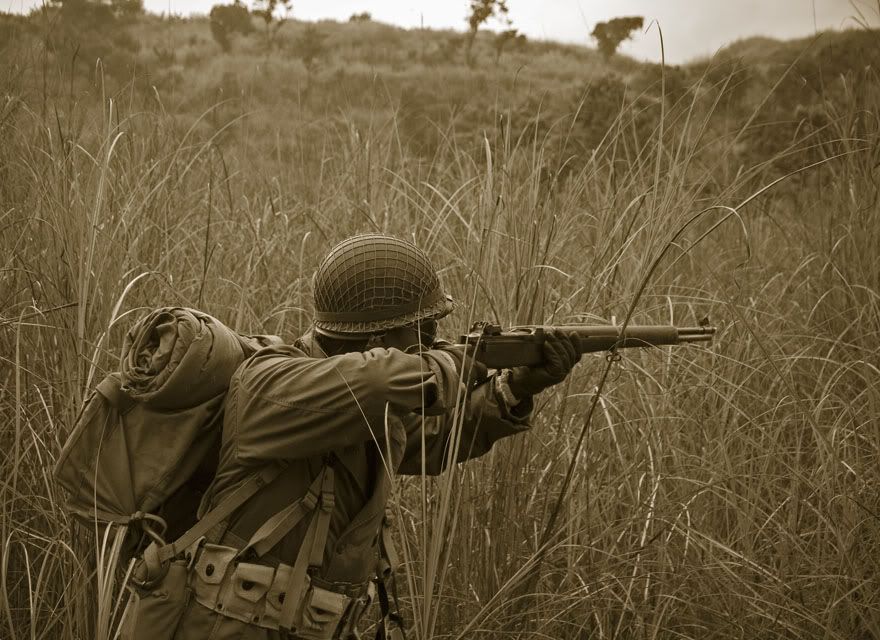 Toyman and nelson reenact the elbe:
Krautklrz going gurkha. You're a brave brave man for wearing that wool on such a humid day.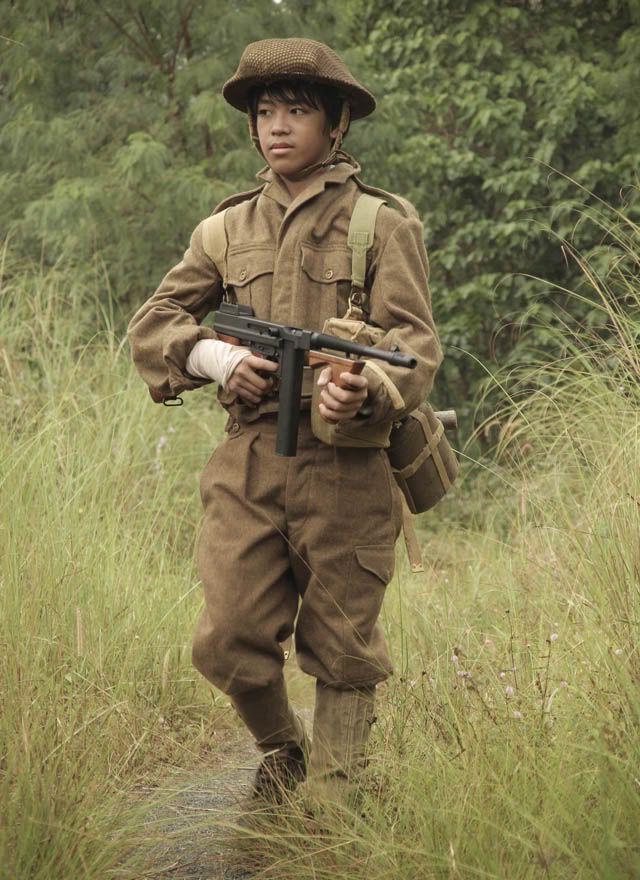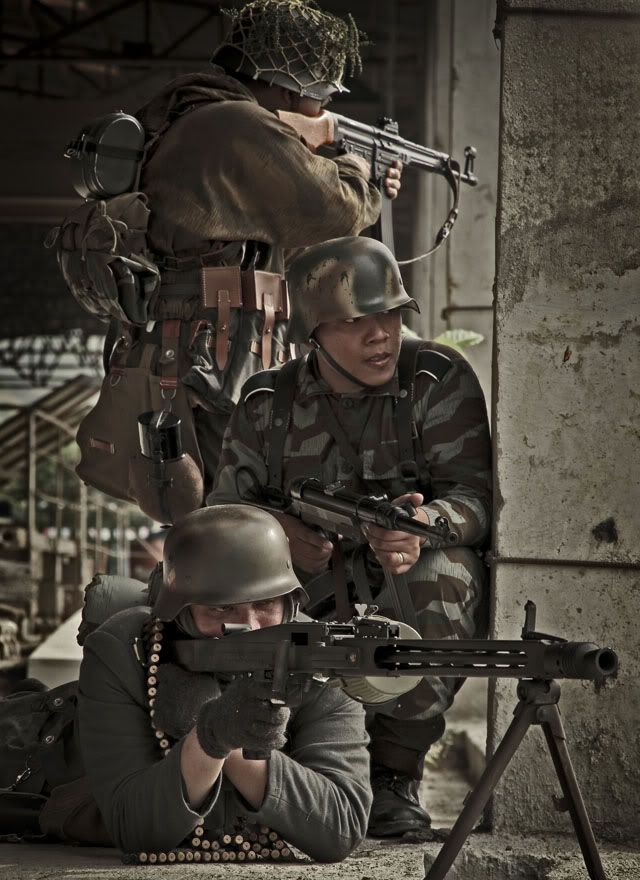 Of course people stood in line to have their pics taken with the '42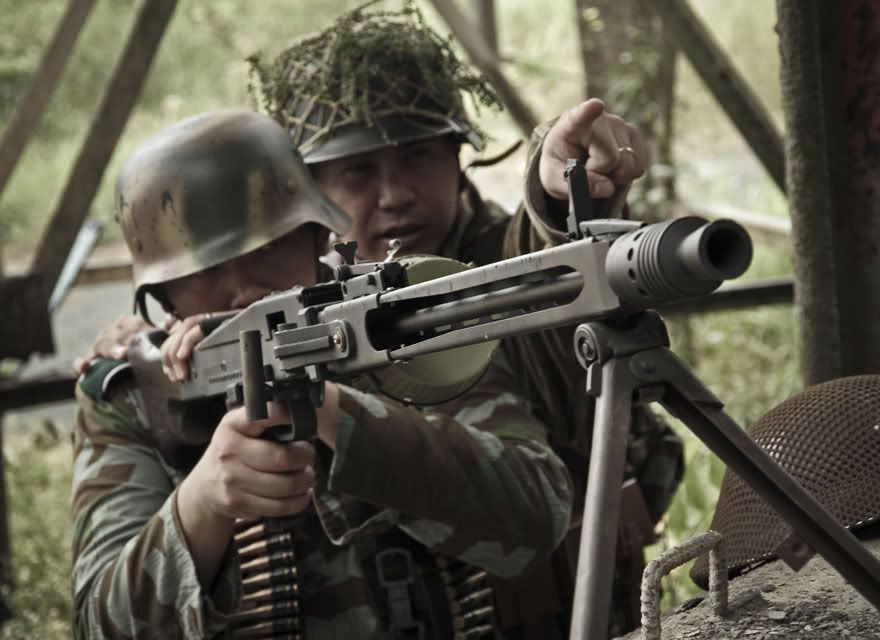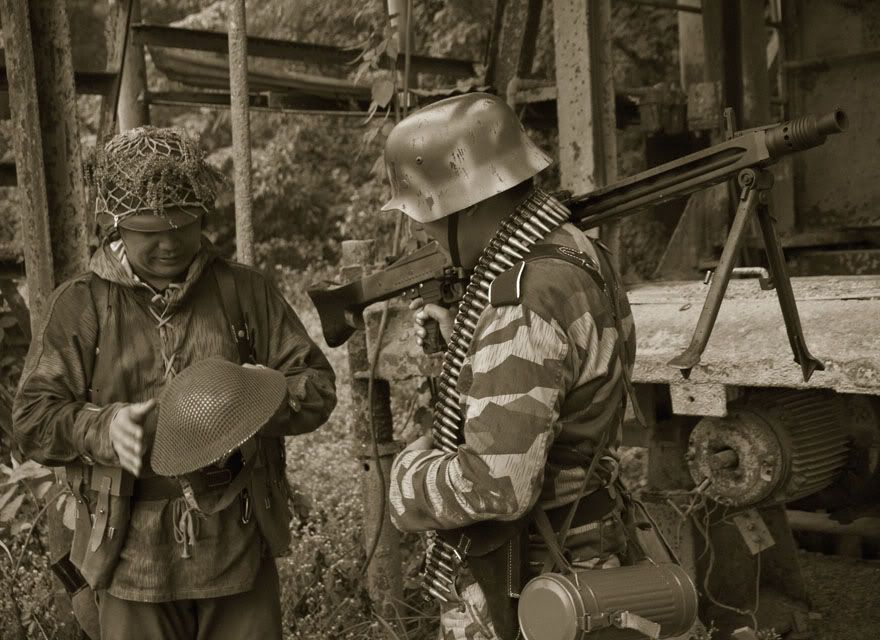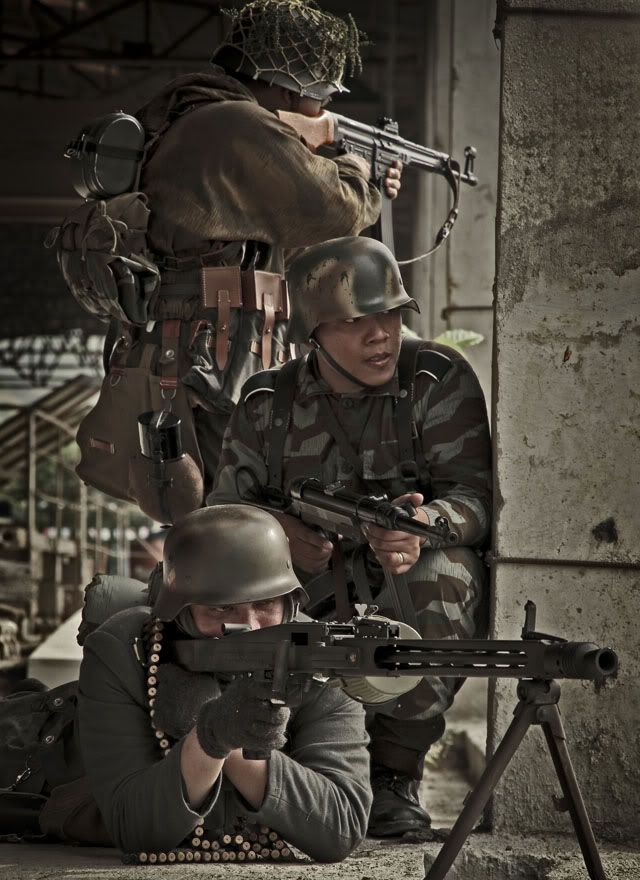 Rambo at stalingrad:
"Get some you bolshevik hordes!"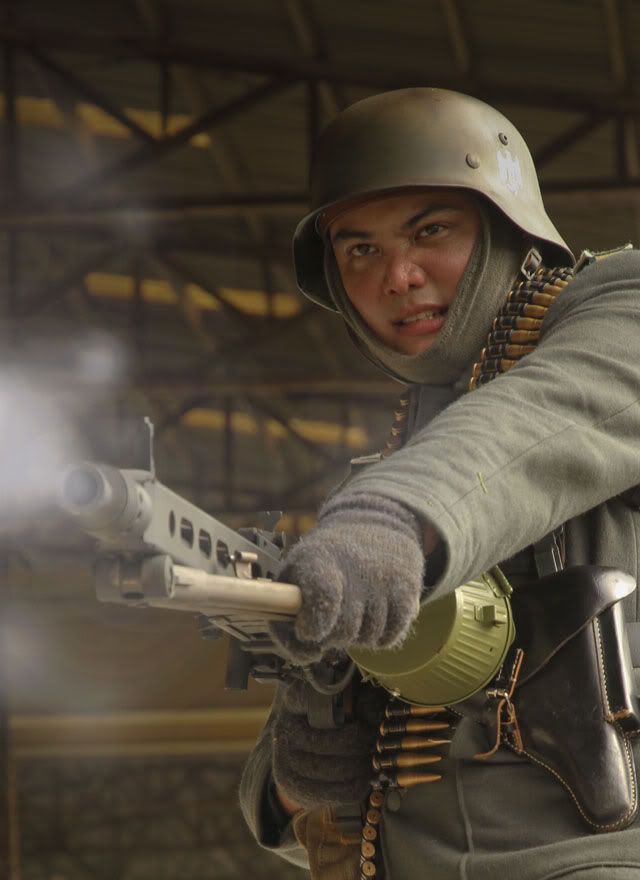 Jim looking very cold on a very hot day: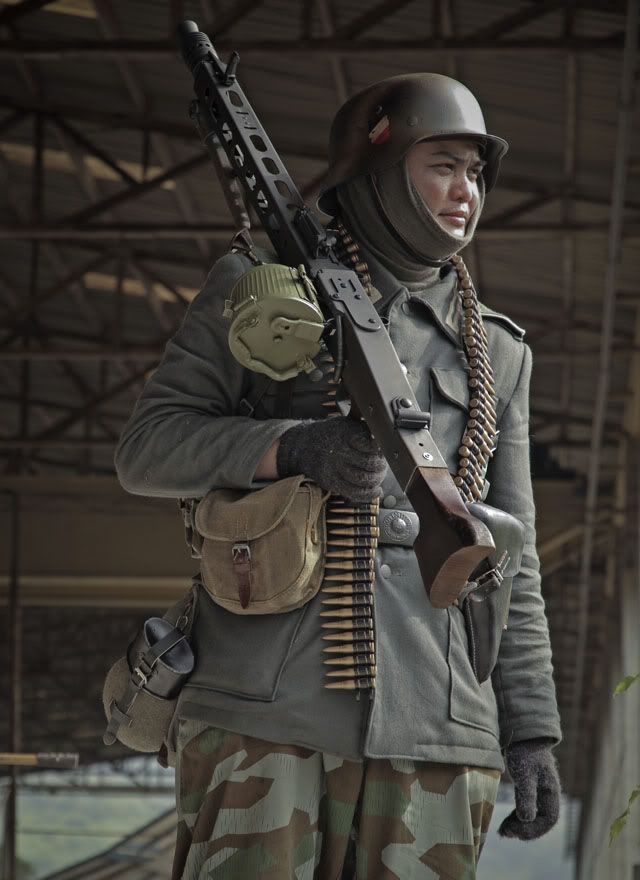 Dan in his late war wehrmacht attire:
The sturmfeuer position: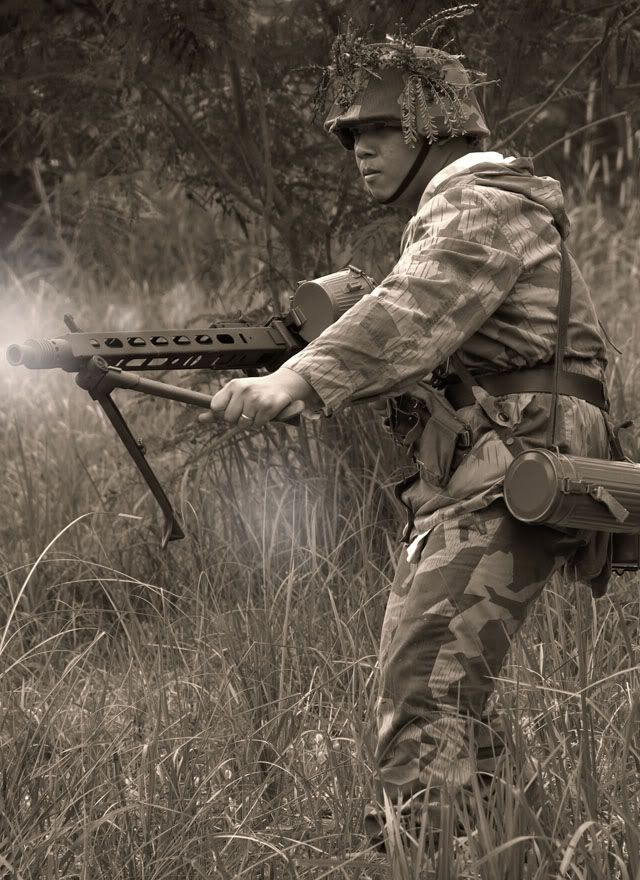 The sharp end:
Panzergrenadier on the move: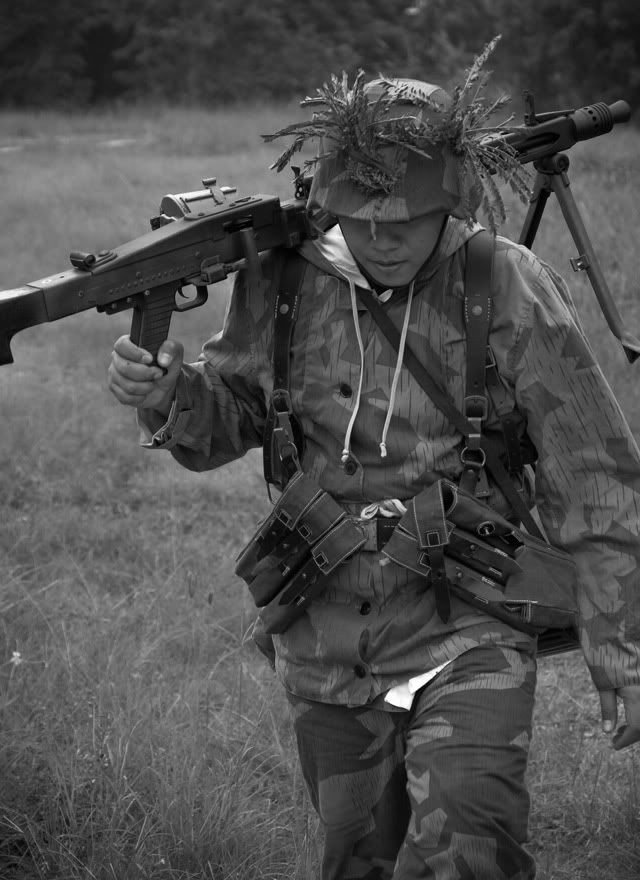 I was the lone SS man. We politically incorrect types are fast dissappearing:
The smile says it all: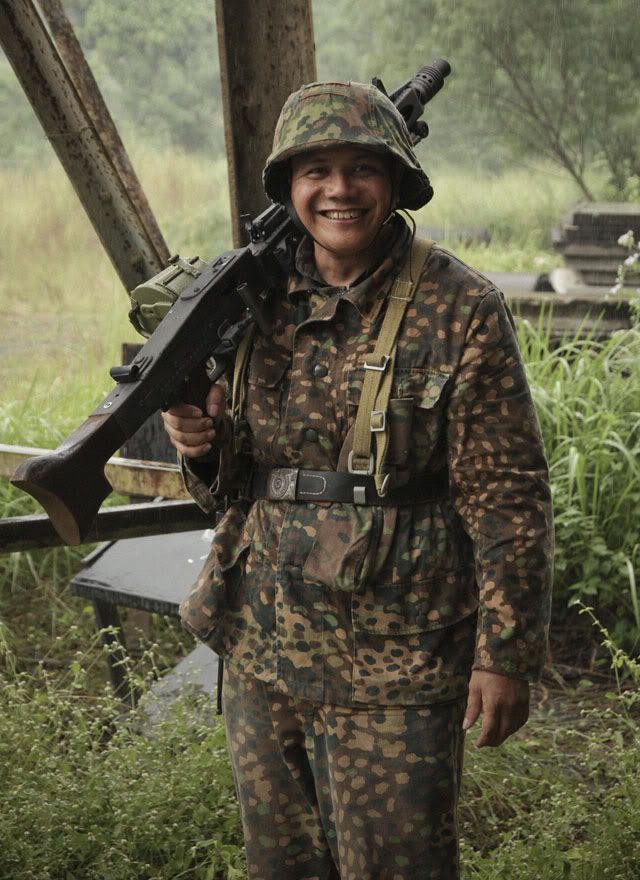 Thanks a lot guys! Let's play again on the 26th shall we