Post by legionnaire on Oct 4, 2008 16:11:31 GMT -5
A suburb of Manila. The Original
"JITNEY's"
Jitney, on the other hand, refers to a particular kind of taxicab once prominent in African-American neighborhoods in urban areas like Chicago where I also once drove a cab part-time for two years. In the oral history with which I am familiar, jitney originally meant a nickel (5 cents)—the cab fare for a ride within a specified zone probably in the pre-World War II era.

BIRTH OF THE JITNEY

In 1914, Mr. L.P. Draper of Los Angeles, California, accepted a fare from a stranger in exchange for a brief ride in Draper's Ford Model T. The fare, a "jitney" (which was slang for a nickel), became the industry's standard fee for service. And Draper became the widely acknowledged father of an industry that was quick to rise and fall. By the autumn of 1915, less than eighteen months after Draper's first jitney customer, the jitney industry was providing inexpensive, reliable, local transportation in cities from San Francisco to Portland, Maine.
You will notice there are two light colored greenish beige public vehicles called
"JITNEY"
center under the coca cola sign with white stripes and another one on the far right mostly hidden, probably getting gas at the mobile gas station with a red strip on it's body. I found this out from
Comodore Alcaraz
what they were called at the prewar Manila's public transportation.
They have no side doors on the drivers or co drivers side and have a passenger compartment at the back for four. It had a back exit/entrance for passengers. White side walls and aluminum hubcaps too.
The engine hood front half looks like an automobile and the other half which is the passenger section is box shape cargo compartment.
This were the first and predecessors of the postwar US Army surplus
"Jeepney's".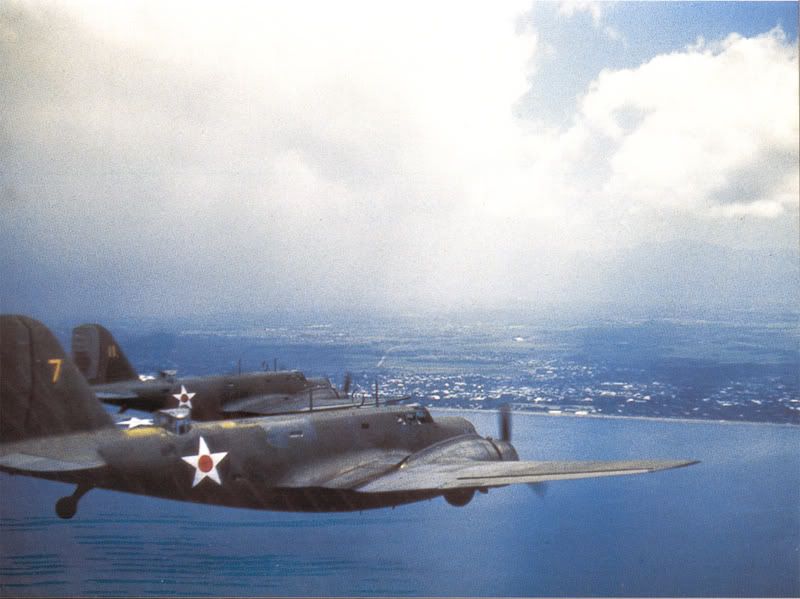 B-18's flying over the Philippine Coast towards Nichols Field October 1941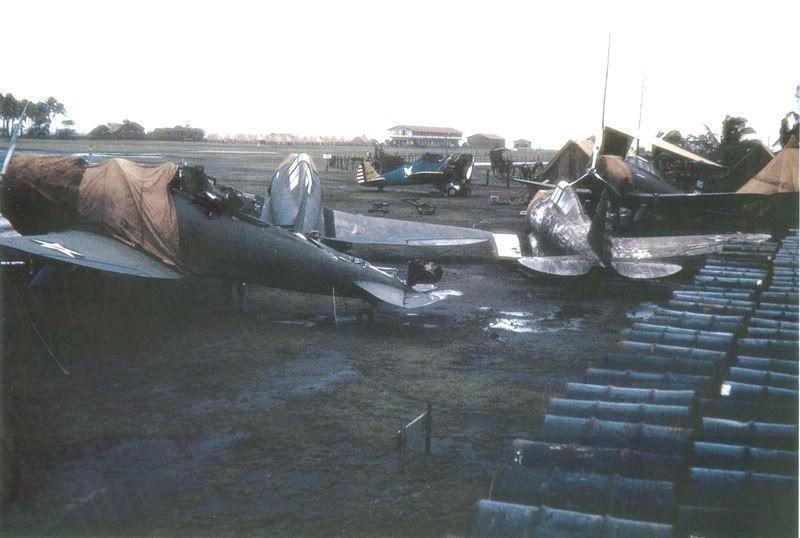 A Salvage yard in Iba Field, Zambales. P-26's and P-35 of the 17th Pursuit Sqdrn, Nov. 1941
B-17D based from Clark Field and across the grassy field a line of P-35A's. Iba Field, Zambales, and they are using Khaki field tents in ther distance.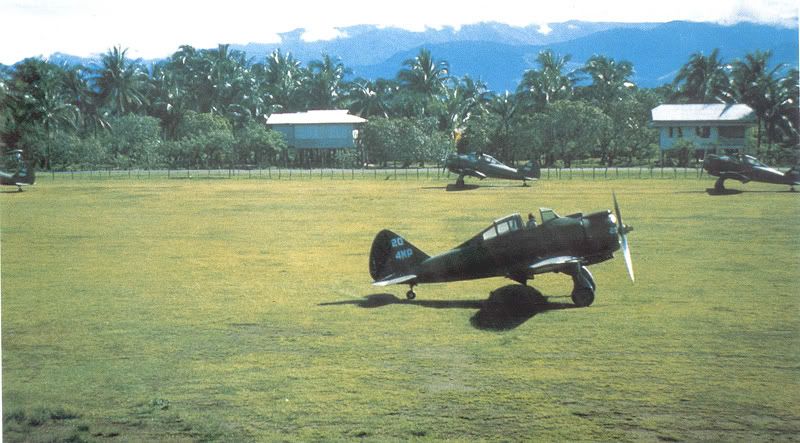 Several of the 17th Pursuit Sqdrn P-35A's taxi down the grassy field at Iba Field.
Liberation time in Downtown war torn Manila with a US Army Jeeps.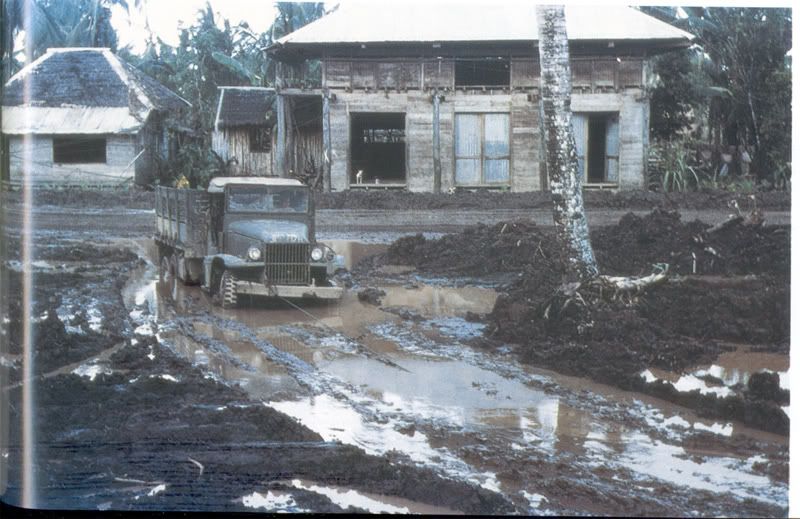 Somewhere in Leyte