Post by legionnaire on Jul 23, 2006 12:06:08 GMT -5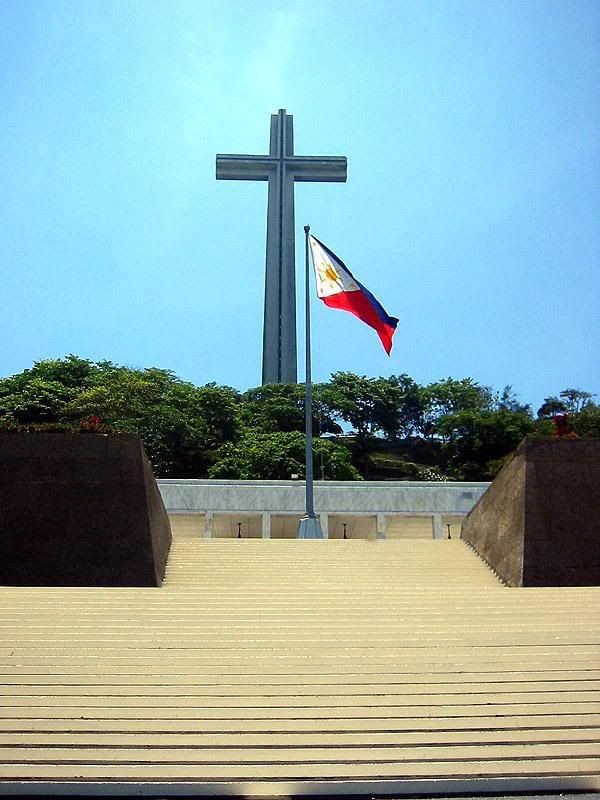 Kagitingan Cross
, Mt. Samat, Bataan, Philippines
Bataan Memorial Military Museum and Library
1050 Old Pecos Trail, Santa Fe, NM 87505
www.nmculture.org/cgi-bin/instview.cgi?_recordnum=BMM
Bataan Death March memorial
The Bataan Death March Memorial Monument is the only federally funded monument dedicated to the victims of the Bataan Death March during WWII. The monument was dedicated in April 2001 and was designed and sculpted by Las Cruces artist
Kelly Hester.
Memorial is located in
Veterans Park along Road Runner parkway, NM
The Statue represents two brothers from New Mexico Regt. which lost more men in Bataan than other US Army units.
And the very last US Regt. to surrender.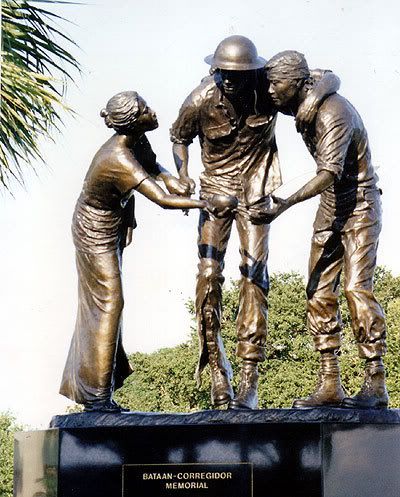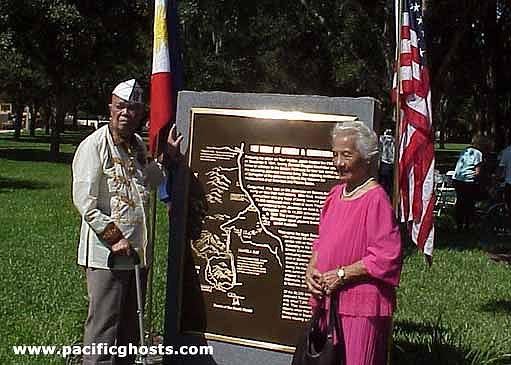 The Bataan Corregidor Memorial
Lakefront Park
Corner of Lakeshore Drive and Monument Avenue
Kissimmee, FL 34741
The life-size statue, rendered in bronze by noted sculptor
Sandra M. Storm
, sits atop a black granite pedestal and base. It consists of three stark figures: an American G.I. and a Filipino soldier propping up each other, while a Filipina woman offers water and solace during the gruesome Bataan Death March. Flanked by Old Glory and the Filipino flag, it depicts lasting friendship that was forged with blood in all the wars in which Americans and Filipinos fought and died side-by-side.
www.bcmf.us/History.asp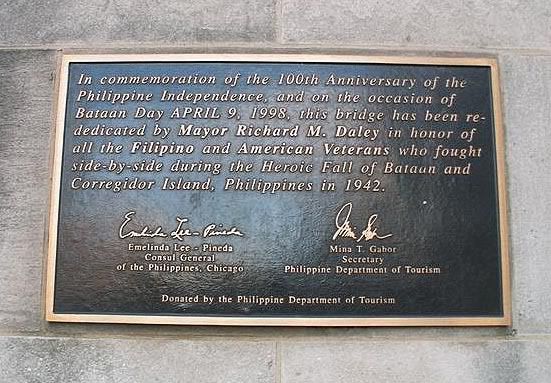 The Bataan Corrigedor Memorial Bridge
Location: State Street and the Chicago River
Date of Dedication: The plaque was first dedicated in 1948 and then rededicated by Mayor Richard M. Daley on the 100th anniversary of Philippine Independence, and on the occasion of Bataan Day (April 9, 1998). The plaque reads: "Dedicated to the memory of those gallant heroes from the Chicago area who were members of the besieged garrison on the Bataan peninsula and at Corregidor, Philippine Islands in World War II. May the courage and fortitude displayed by this group in the face of adversity be a constant inspiration to our citizens."
www.historicbridges.org/truss/statest/index.htm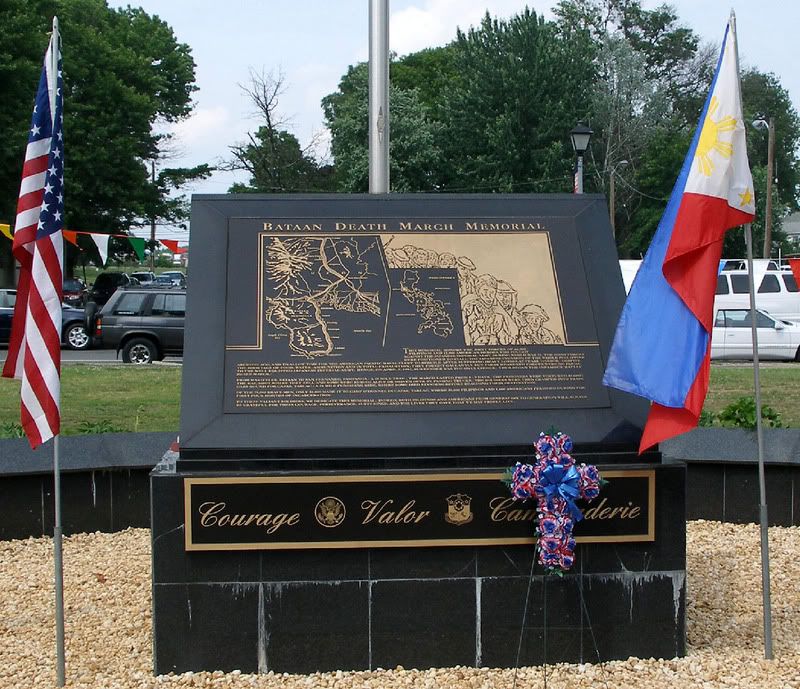 Bataan Death March Memorial
Located in Cooper River Park, Pennsauken, New Jersey, is the Jose Rizal Monument along with the Bataan Death March Memorial.
www.fecgp.org/html/bataan_memorial.html
Battling Bastards of Bataan Monument
You are welcome to add any new Bataan or Corregidor memorials too.
Philip