Post by 99luftbalut on May 24, 2008 5:41:16 GMT -5
hi all,
i decided to display my collection of moro weapons at the local gun show. i was a little bit apprehensive at first since not too many people around here knows our history, but the more i think about it, the more i realize that it's high times to relate how our history is intertwined with the american history. understand that this gun show is in the Midwest, a very conservative region here in the US, but i was pleasantly surprised when a lot of people were actually stopping by and asking a lot of intelligent questions regarding our history. they have nothing but praise on the beauty and artistry of the weapons created by our Moro brothers from the south, and quite a few people weren't even aware of this time period.
for the display, i used 3 eight foot long table, and it was covered with a burgundy wine velvet cloth. a lot of homemade props were added and each weapon was identified.
view to the left: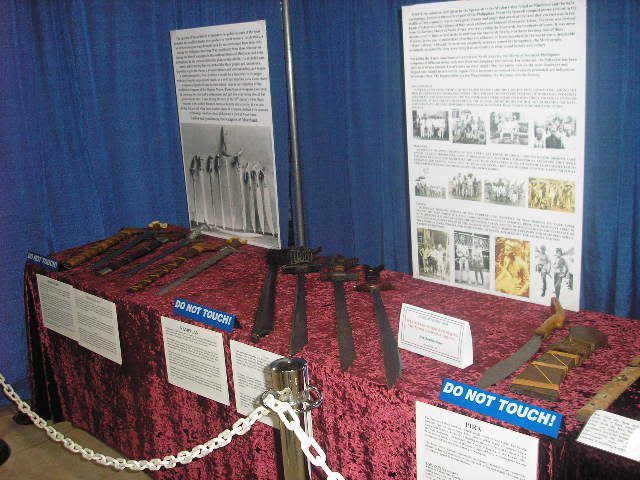 view to the right: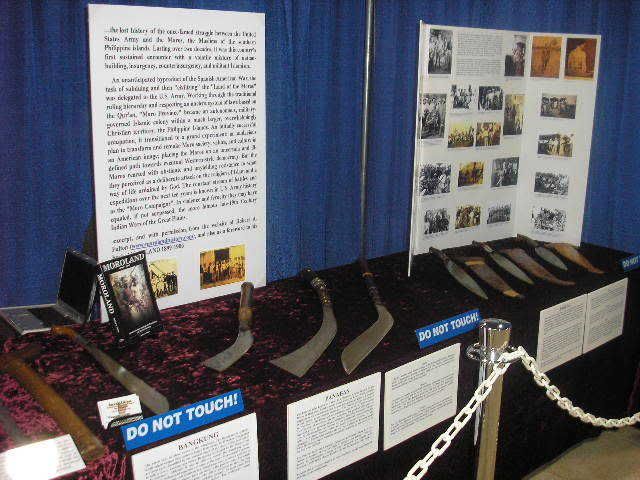 Three types of Krises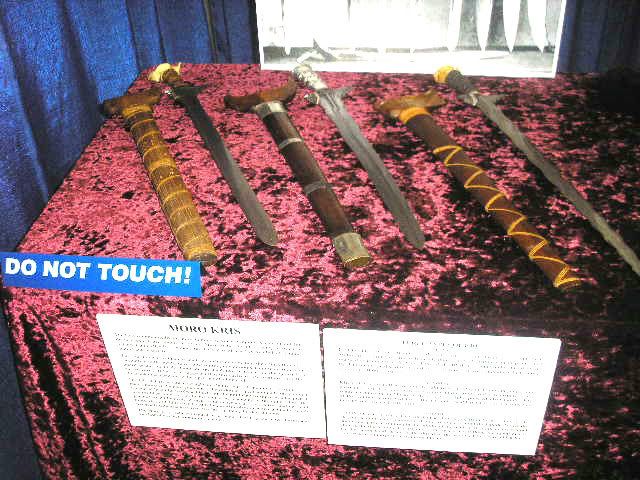 Kampilan Variations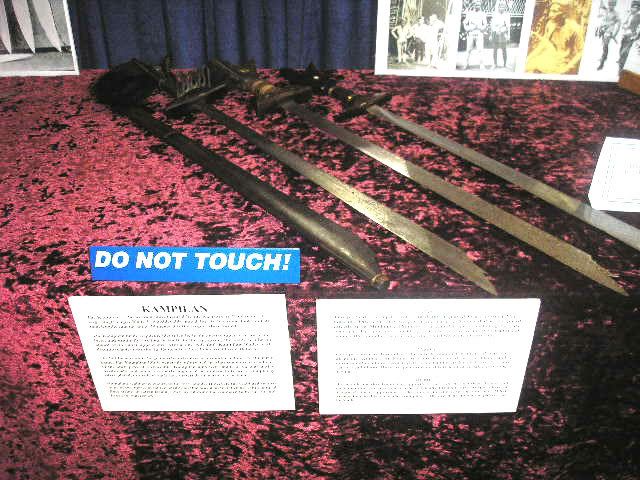 The rare Pira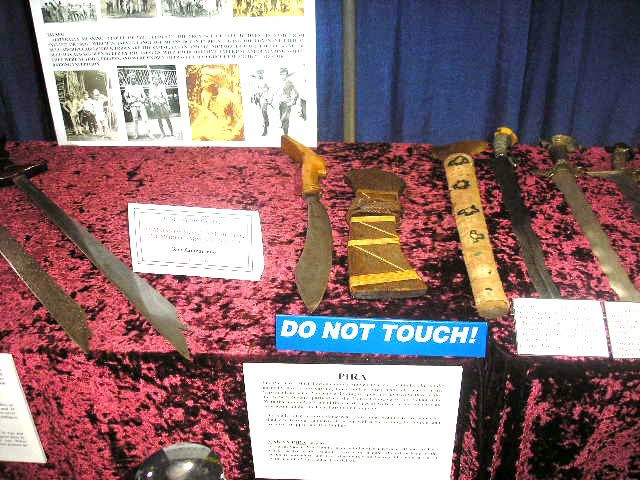 Krises and Barung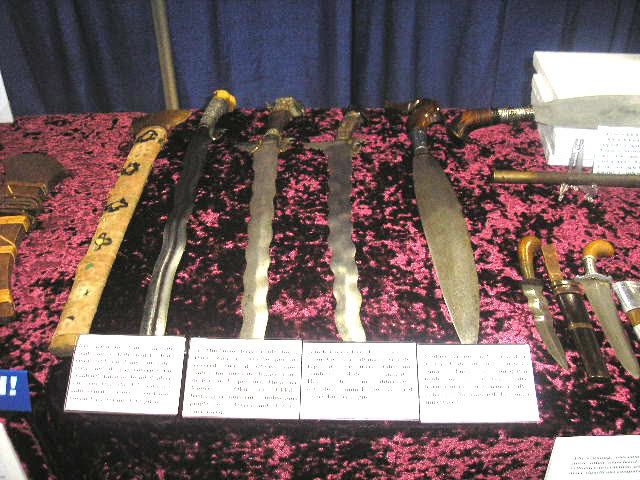 Gunongs, and a barung with a .38 cal bite on the blade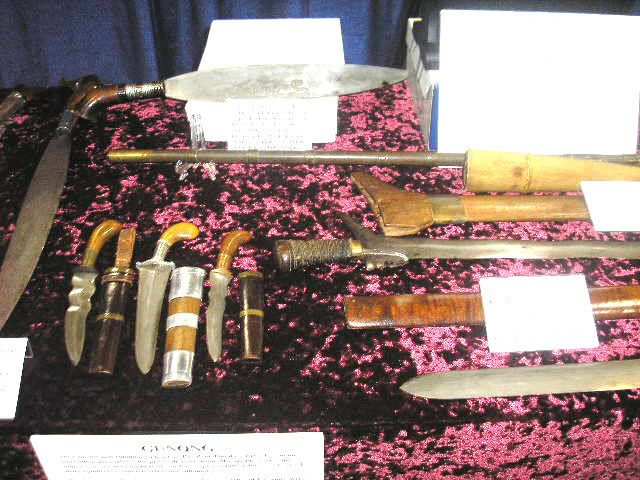 More Gunongs, and a Budiak spear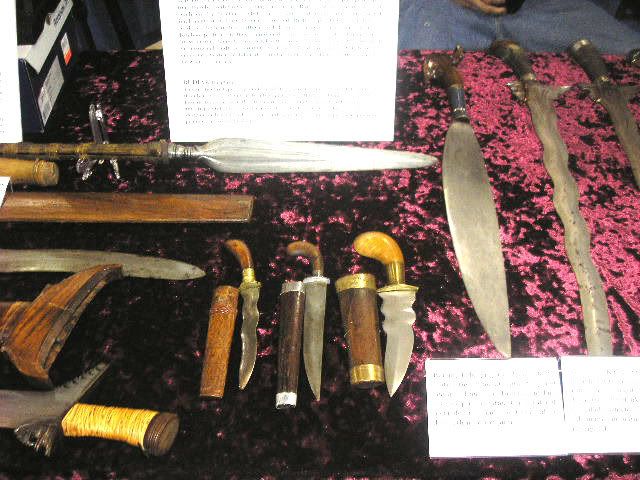 More Krises and Barung